ru.levi.com
Client

Levi's® Russia

Project completed

2020
Levi's® is an American brand that actually invented jeans.
In December 2020, we launched a new Levi's® online store in Russia for faithful fans of the most famous jeans in the world.
Design
In 2020, all online projects of the brand undertook global redesign. We adapted the new design concept to Russian e-commerce realities.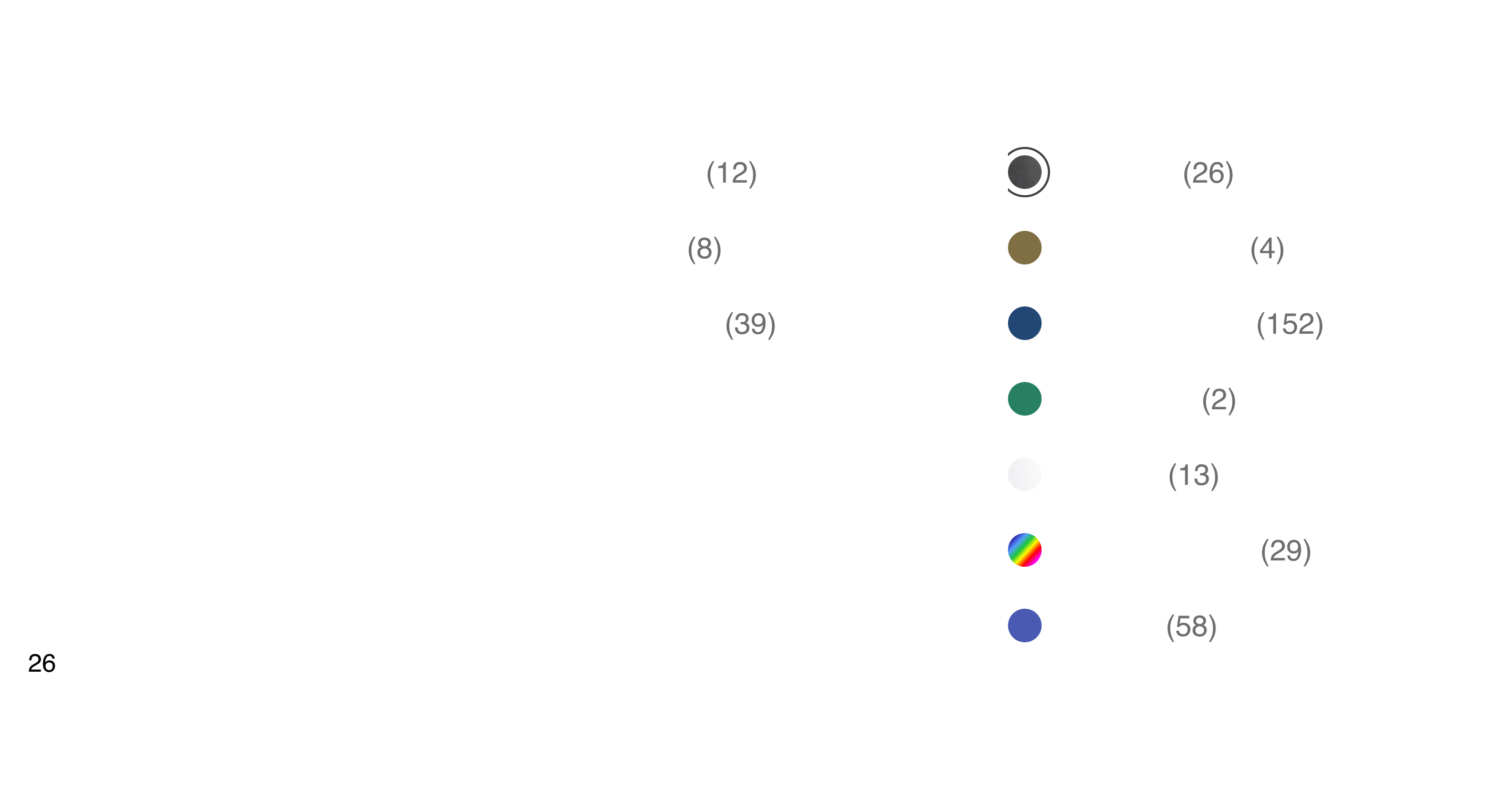 Large photos in the product card.
Shopping cart and checkout on the same page — a standard local solution for Russian e-commerce.
Details
The previous website version was running on a complicated cluster of «1С-Bitrix» + Hybris, and many changes were introduced by the foreign head office, which made the work only more difficult. The new online store is operating fully on на «1С-Bitrix» following all standards.
Order processing from placement to delivery is handled by the Lamoda fulfilment service.

More than ten promo and discount mechanics have been implemented: discount or free delivery from a certain order amount, gifts, discounts for product sets, etc.

Russian Post delivery, delivery to pickup points and "try-on" courier delivery options are available.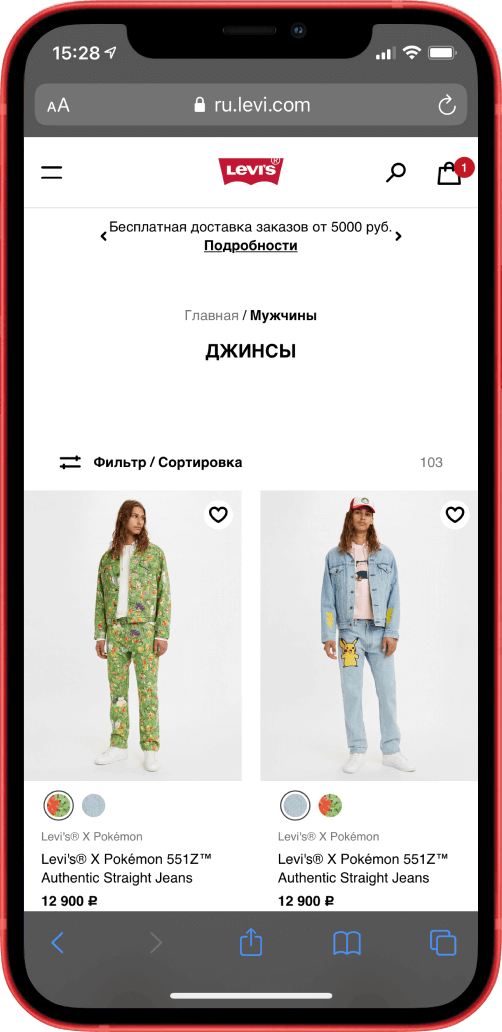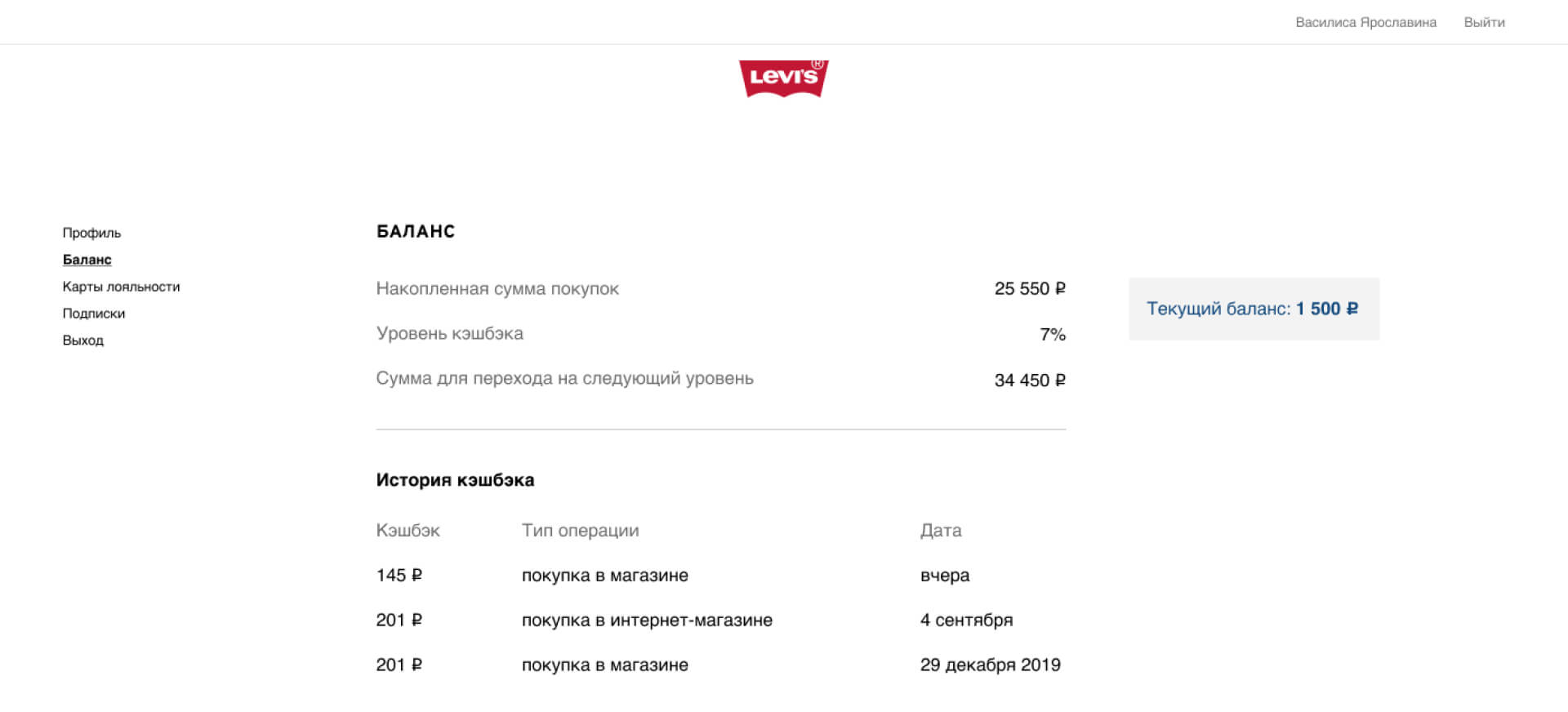 Monitoring
We arranged 24/7 project monitoring by several parameters: server performance, order placement rate, fulfilment availability, correct catalogue operation after import, etc. Where errors are encountered, the system generates automatic notifications.
We had several teams working on the project to meet tight schedule.
The online store had to be closed for two months, and there was no large-scale advertisement campaign before launching the new site, but the Levi's® audience responded instantly with more than a hundred orders during the first day.

Reima