Gut! is a multi-brand clothing and accessories retail chain in Perm krai with a ten year history.
Having gained popularity in their home region, the company ventured to start their online business on the nationwide level.
Project
This was the first experience of Gut! in e-commerce, so they were very serious about the expertise and competence of the developers. Together with our client, we took a lot of effort to prepare a comprehensive design, taking our time over Skype calls and detailed consultations.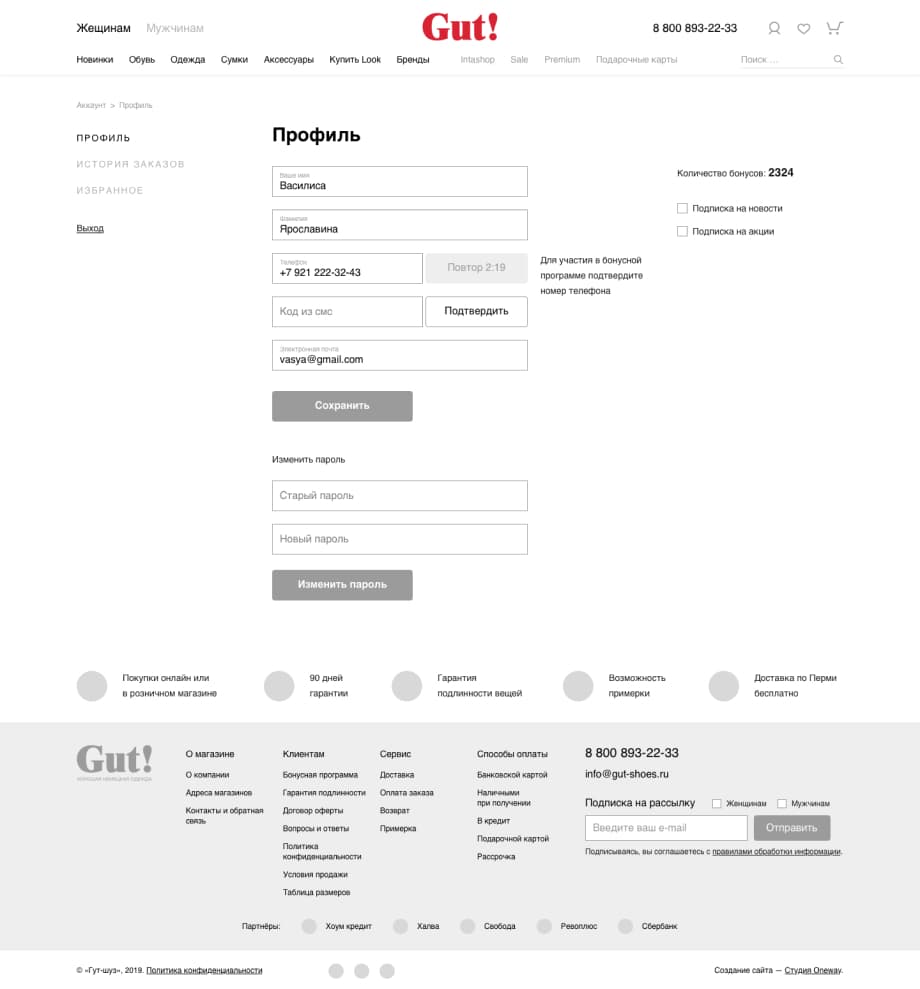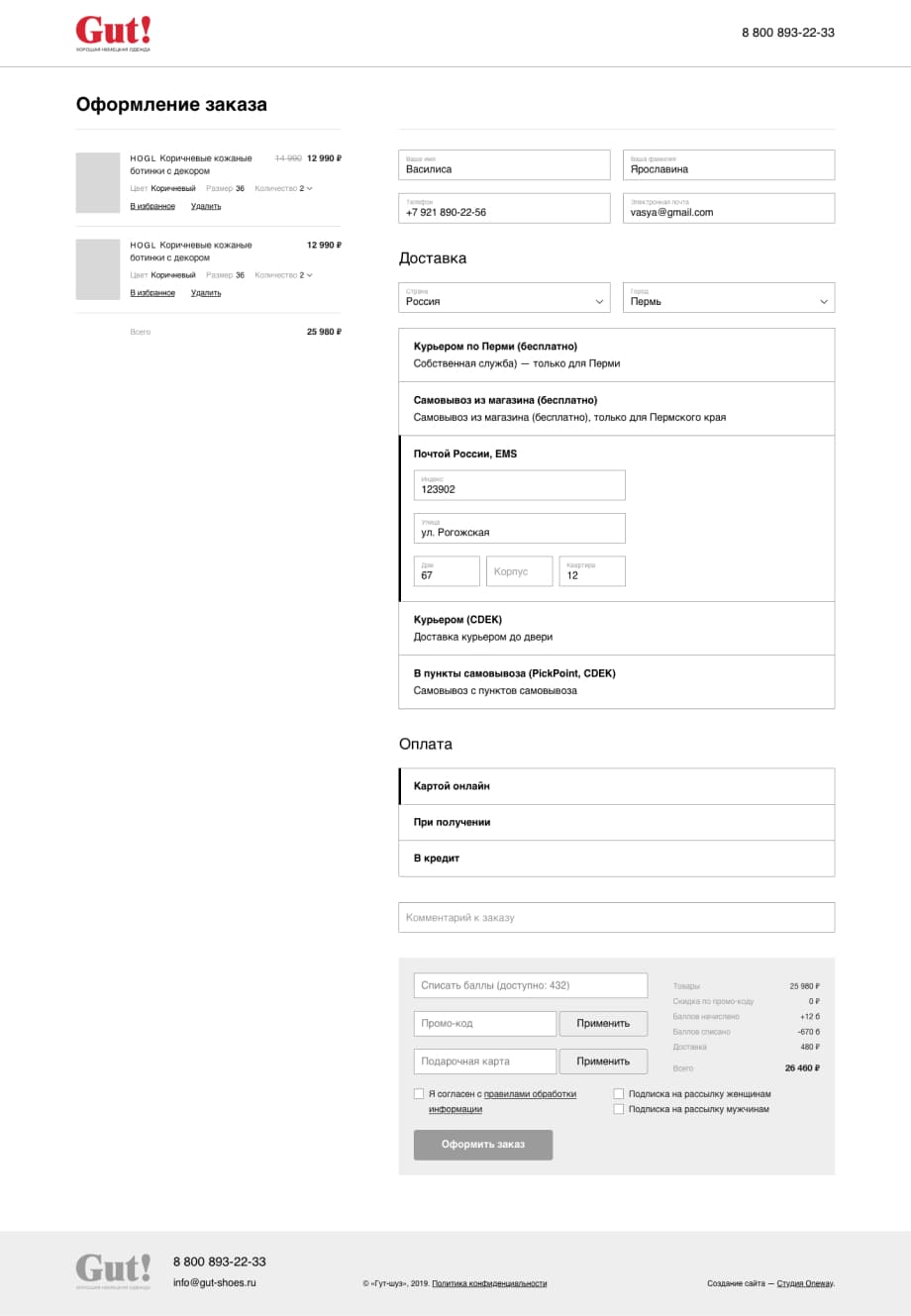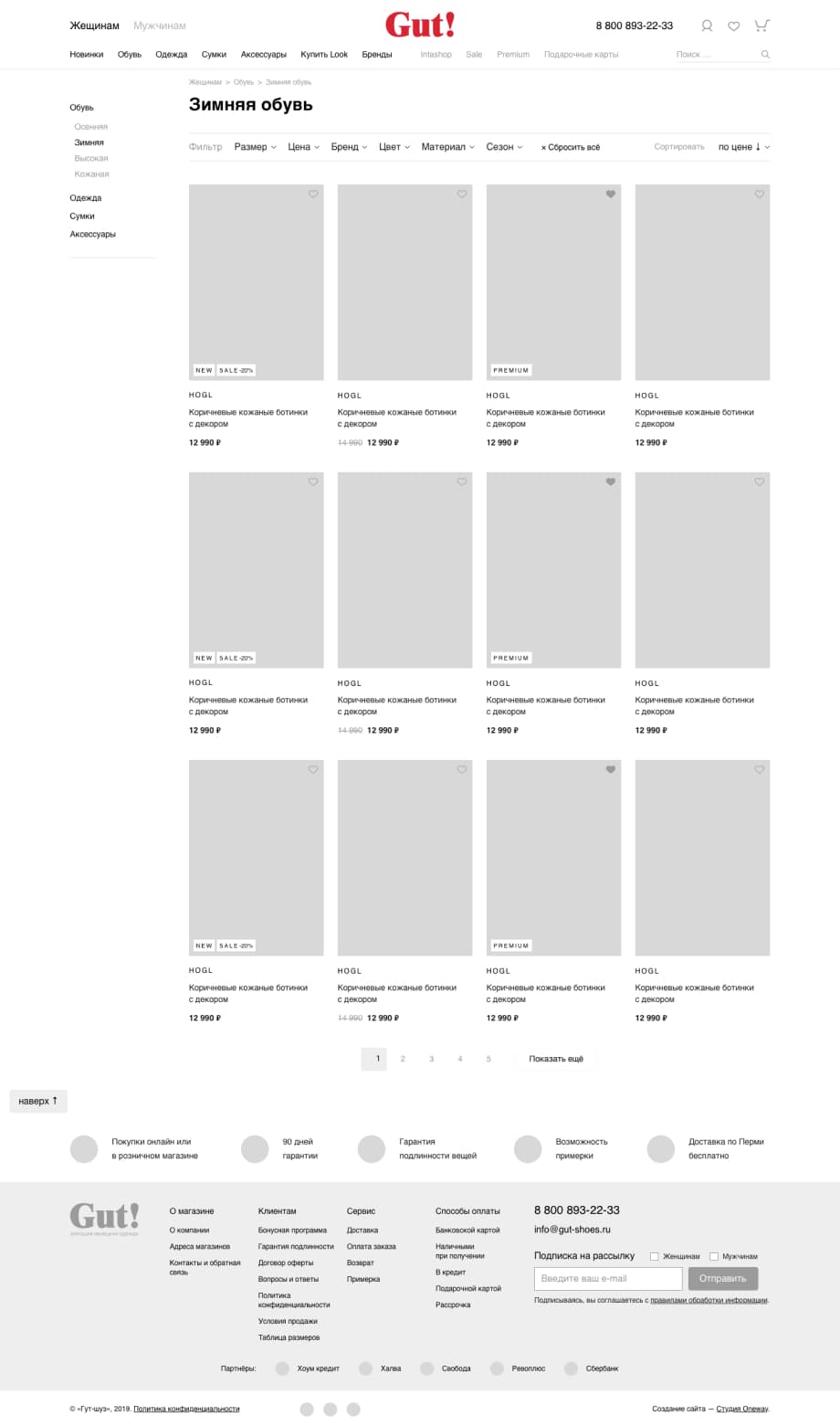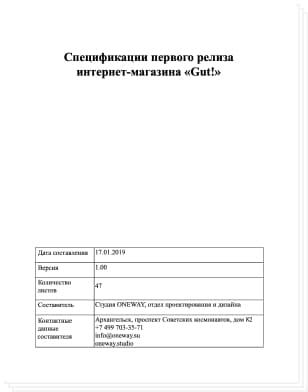 The project specification went through a number of revisions and amendments in the course of discussions. To provide the full picture, we developed page prototypes for the main user scenario.
Details
You can choose to have your online orders delivered by courier delivery services CDEK and EMS, or to collect them at PickPoint parcel lockers, or the offices of the Russian Post.
Apart from online payment and pay-on-delivery options, you can also get a loan right on the website. To enable this, we set up integration with Home Credit bank service.
The Gut! chain runs a bonus loyalty program. You can accumulate and spend bonus points while shopping online, too.
We integrated Frisbuy service into the website — in the Instashop section, you can see Instagram posts of Gut! and go straight to the product card.
«Buy your look» offers customers almost 50 ready-to-use looks in various styles. Each look has a card where all its components are brought together — you can add them straight to your shopping cart and buy.
CLIENT'S FEEDBACK

Maria Russkikh
Head of Development Department
Equipion